Blog

A Closer Look at the Ducon Limestone Wet FGD System – Part 1
This blog series takes a closer look at the Ducon Limestone FGD plant, a scrubber tower designed to efficiently remove SO2 and other acid gases from the flue gas piped into the system. One of the goals of this setup is to chemically convert these air pollutants and solid precipitants into commercial quality gypsum, a non-toxic mineral with many uses. For more information about these beneficial uses, check out our blog post on the 5 Uses of Commercial Grade Gypsum Produced from a Limestone Wet FGD System.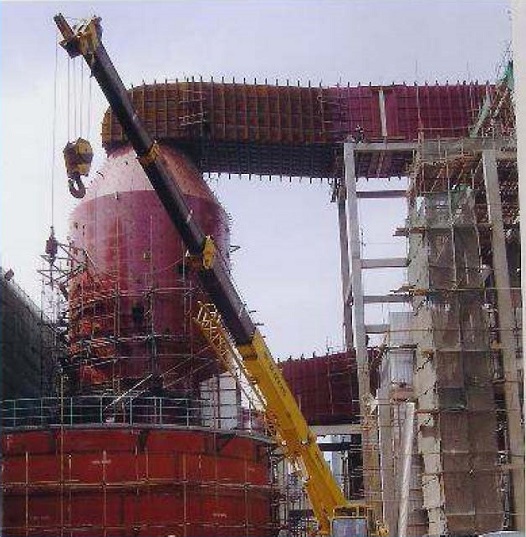 Feature/Benefits of the Limestone Wet FGD System
Feature: Integral Sump for Collection and Reaction of Contacted Slurry–This creates the reaction of the limestone with the acid components, converts sulphite to sulphate through forced oxidation, and allows the gypsum crystals to form and grow.
Some of the benefits this creates includes:
• Allowing for a small FGD plant footprint.
• Providing simultaneous high limestone loading and utilization.
• Enabling >95% SO2 removal efficiency.
Feature: Ducon's Proprietary Dual Fixed Venturi-Rod Decks–This type of Venturi scrubber sprays liquid into the inbound flue gas and helps collect both the particulate and gas pollutants, but the design allows this to happen with a lower L/G ratio.
Some of the benefits that this creates includes:
• Providing a single liquid-to-gas (L/G) ratio for all power plant operating loads.
• Allowing the efficient dissolution of CaSO3.
• Generating high absorption rates for SO2 in a localized zone.
• Distributing the flue gas efficiently.
• Using the Venturi-passages to create turbulence for best L/G contact.
• Non-scaling at high concentrations of limestone.
Tune in next month for part 2 of our blog series taking A Closer Look at the Ducon Limestone Wet FGD System.
Want to Learn More About Ducon's Limestone Wet FGD System?
Get in touch with a wet limestone FGD system expert by filling out our online contact form, or completing our proposal request form.